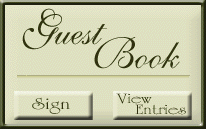 ALL MAJOR 

CREDIT CARDS ACCEPTED

HERON MEAD EQUESTRIAN CENTER

15 School Lane

Robesonia, PA 19551

610.223.1079

www.heronmeadec.com

heronmeadfarm@icloud.com

Copyright © 2019

All rights reserved.

Heron Mead Equestrian Center at Heron Mead Farm, Inc.

We have twins who attended a summer camp at Heron Mead for the 2nd year in a row and the smiles never left their faces from the time we dropped them off until pick-up.  Heron Mead not only teaches children how to ride horses, but it provides a strong knowledge of horses, horse care, and horse etiquette.  Kari and Savannah are fabulous and all of the helpers (camp counselors) really care about the kids.  We look forward to more camp time at Heron Mead!

~Alexis & David M. 

(these campers came several more years after this testimonial was written)

SUMMER CAMPS

DAILY RIDING LESSONS!

DAILY HORSE CARE WORKSHOPS!

GAMES AND/OR CRAFTS!

BEGINNER

& INTERMEDIATE

LEVEL CAMPS

"HORSE & PONY CAMP"  $375 

MON-FRI ~ 9am-3pm  ~  5-18 yrs.

Includes (1) riding lesson &

(1) horse care workshops daily

Supervised horse care management training

INTERMEDIATE

& ADVANCED

LEVEL CAMPS

"PONY CLUB & SHOW CAMP"     $375

8am-4pm  ~  5-18 yrs.

Includes (2) riding lessons,

(1) horse care workshops daily, PLUS 

(2) video analysis of riding lessons!

RIDER LEVELS

    BEGINNER:  working on position

     and control at the walk & trot

    INTERMEDIATE:  starting

    cantering, cavaletti, & jumping

    ADVANCED:  advanced flatwork 

    & jumping in the ring and "out in

    the open" in fields & on trails

DATES & PRICES

LIMITED OPENINGS!

​                                                                                                                      Reg.  

"Horse & Pony Camp-Full Day"   7/18-7/22    $375

"Pony Club & Show Camp"           8/1-8/4       $375

"Horse & Pony Camp-Full Day"   8/8-8/12      $375

​  HMEC 

ONE-DAY CAMPS

  Beginner & Intermediate Levels

9am-2pm, 3-16 yrs.

(1) riding lesson 

& (1) horse care workshop