Heron Mead Equestrian Center

at Heron Mead Farm, Inc.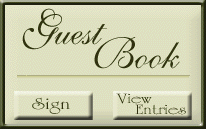 ALL MAJOR 

CREDIT CARDS ACCEPTED

HERON MEAD

EQUESTRIAN CENTER

15 School Lane

Robesonia, PA 19551

610.223.1079

www.heronmeadec.com

heronmeadfarm@icloud.com

Copyright © 2019 

All rights reserved.

LESSON PROGRAM

BEGINNER thru ADVANCED levels, ages 3-70+ yrs. old!

From TRAIL RIDERS to DRESSAGE & EVENT SHOW RIDERS

Teaching CLASSICALLY CORRECT position & technique

Well-trained beginner thru advanced LESSON HORSES & PONIES

EXPERIENCED instructors focus on SAFETY, FUN, & SUCCESS

LESSON DAYS 

& TIMES

    ​

Weekdays and Weekends

by appointment

Focus on SAFETY, CORRECT FORM & TECHNIQUE, and FUN!!!

$55 per 

45 min. lesson

~ Lesson Horses/Ponies: 

30" ride plus 

grooming & tacking up

~ Boarders:

45" ride

~Group lessons (limited availability):

45" -  60" ride 

depending on 

number of riders